Overview
Life Value Creator
PT LOTTE CHEMICAL TITAN, TBK
is committed to ensure its business growth and remains sustainable in Indonesia
by marketing polyolefin which contribute to the enhancement of every day life.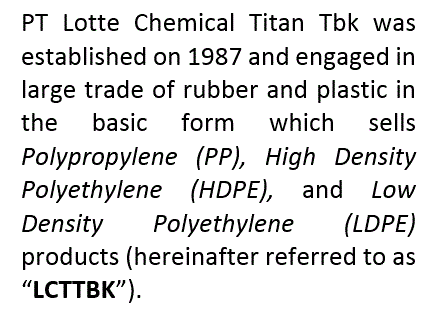 Commodity of LCTTBK comes from import and sells to the local market to meet local market necessity.
LCTTBK and indirect subsidiary namely PT Lotte Chemical Titan Nusantara (hereinafter referred to as "LCTN") together with LCTN formed a Group.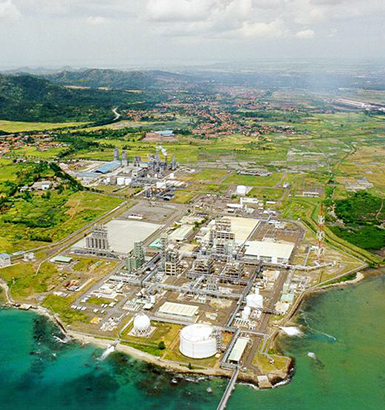 LCTN was established on 1990 and engaged in organic basic chemical industry sourced from petroleum, natural gas, and coal produced polyethylene with the annual installed capacity of 450,000 MT.
With the strong ties and support from the parent company, LOTTE CHEMICAL TITAN Group Malaysia and also Lotte Chemical Corp. a listed company forming part of LOTTE conglomerate of Korea, the Group has been gradually upgrading in all aspects.