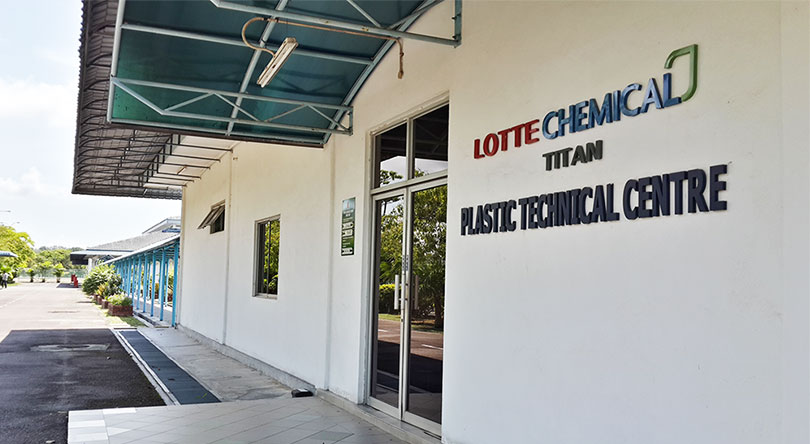 The Plastic Technical Centre is established in 2000 at an initial investment cost of RM8.6 million (US$2.3 million) at Tanjung Langsat site. It is Malaysia's largest technical centre dedicated for the polyolefins industries, and envisioned to be the leading research and development laboratory, technical training & consultancy hub to the polyolefins industries. The centre is equipped with comprehensive state-of-the-art analytical and physical laboratory instruments & plastic fabrication facilities. It is the key element of LOTTE CHEMICAL TITAN to provide its customers with excellent value-added services including product development & improvement, technical training and providing technical solution & consultation.
Over the years, it has played a big role in sharing knowledge and helping to improve technical skills, which are critical to ensure the continuous growth and prosperity of the plastic fabrication industry as well as the realization of LOTTE CHEMICAL TITAN's vision to become the No.1 petrochemical company in South East Asia by 2020.

Since LOTTE CHEMICAL TITAN became a part of Lotte Chemical Corp., the capability of the Plastic Technical Centre increased multiple folds. PTC is collaborating closely with Lotte Chemical Research Institute (LCRI), one of the leading research institutes conducting research activities in polyolefin resin development and catalyst research, research on the development of new materials with enhanced functionality, chemical research in the field of monomers and research on Mega trends as a future growth engine, etc. This collaboration enhanced the new product development and improvement for LOTTE CHEMICAL TITAN, as well as comprehensive analysis and support services to our customers.